How to receive Amazon Affiliate Payments via Payoneer
Are you an Amazon affiliate (US)? Are you living outside US or in India? Are you getting amazon affiliate payout checks after a month and paying $15 as a fee for that? Are you waiting for months to reach Amazon affiliate payment threshold of $ 100?
If your answer is yes, then you have landed in the right post.
I'm an Amazon affiliate (US) and making on an average of $10/ month. I can't wait for 10 months to reach Amazon affiliate payment threshold of $100.
I was keenly looking for options to receive Amazon affiliate payments every month. Finally, I found the solution through Payoneer. I'll give a walkthrough on how to set up payment.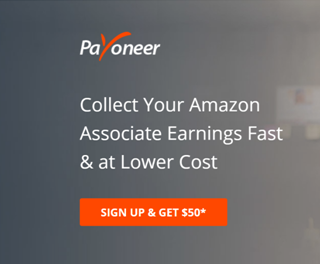 I'll also use Payoneer to receive Amazon Kindle Direct publish(KDP) royalty, Createspace royalty, Fiverr and much more.
Related Post:
Amazon affiliate payment methods
As Amazon affiliates, who are living outside us have only two options
Amazon Gift
If you opted for Amazon Gift card, they'll send Gift card claim code to the given email address. You can use that amount to purchase products on Amazon.com. The minimum threshold to get Amazon Gift card is $10.
Amazon affiliates pay Check
Amazon affiliates get payout checks when their affiliate payment crossed $100. It'll take one month to get the check and additional 5 days for processing check. Amazon charges $15 as processing fee for the check.
How to receive Amazon Affiliate Payments via Payoneer
Amazon affiliate payment can be transferred directly to the bank account only for US citizen. In other words, only those who have US bank account. Amazon affiliates who are not residing in the US cannot open US bank account. But still, we can get the payment through Payoneer.
Payoneer is a financial services company that provides online money transfer and digital payment services like Paypal.
Paypal uses your email address as ID to receive payments from overseas. But Payoneer creates the virtual bank account in various countries like US(United States), European Nations, UK, Japan, China, Australia and Canada. Once you signed up for Payoneer, you'll get separate bank account number for each country as shown below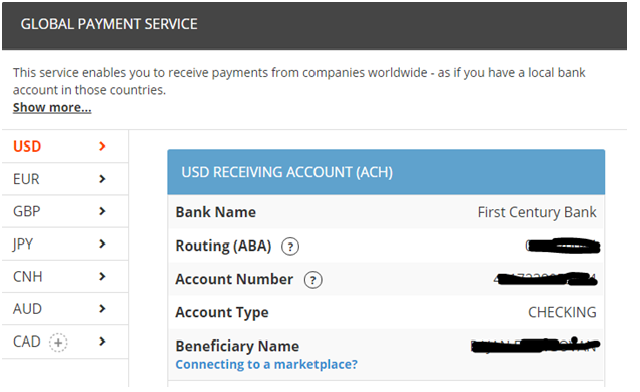 If you don't have Payoneer account, you can create by using the link given below. You'll get $50 bonus once your total transaction crossed $100. Nice! Isn't it?
Tip: You can bookmark this post and follow the given instructions once your Payoneer account is approved.
You need a bank account in your residing country, ID, and address proof to open a free Payoneer account. After details are verified, your Payoneer account will be approved within 2-4 working days.
Once your account is created, you can login to Payoneer and follow the steps given below
Step 1
Login to Payoneer and select Global payment service.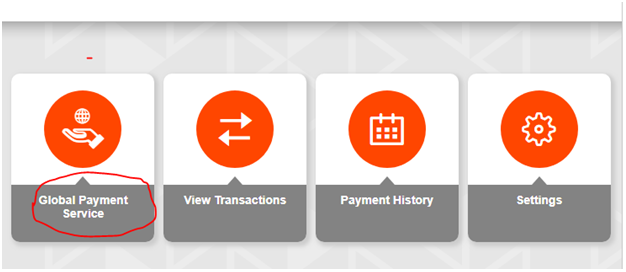 Step 2
You can see the list of countries and its bank account. Click on the USD to get the US bank account details.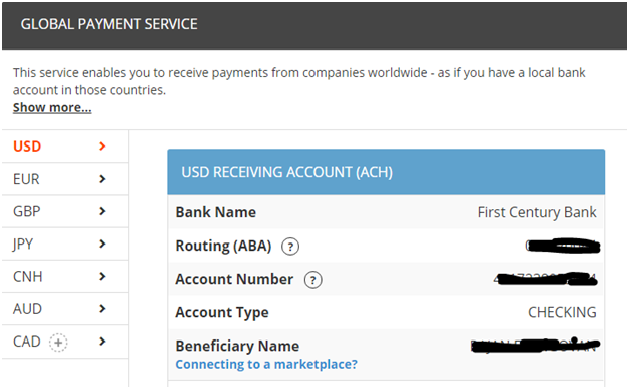 Step 3
Note down the Bank Name, Routing number, Account number, account type and beneficiary Name on your notepad. Ensure that no typo while copying.
Step 4
Now login to Amazon affiliate. Click on your email ID at the top right and you can see the below options

Step 5
Select the Account setting tab.You'll be navigated to Amazon affiliate account information page.
Step 6
Click on the Change payment method link to change your Amazon affiliate payment options.
Step 7
You'll be on the affiliate payment method page. You have three types of Amazon affiliate payment methods
Pay me by amazon.com Gift card
Pay me by Direct deposit ( United States based associate only)
Pay me by Check
Step 8
Select the option "Pay me by direct deposit (United States based associates only). You have to fill details below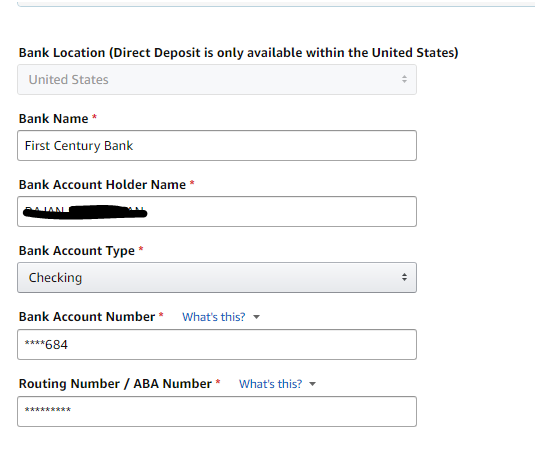 Just put noted things on the respective field.
Bank Location -Select United States from the drop down
Bank name – Give the Bank name shown in the Payoneer account
Bank account holder name- Enter the name same as Payoneer account
Bank account type- Select bank account type as Checking
Bank account number- Give the Payoneer USD bank account number
Routing number- Enter the Payoneer USD Routing number
Step 9
Final and most important step. You need to click on the submit button.
That's it! You are ready to receive the Amazon affiliate payment!
Let me know if you still have any questions or clarifications.