How to find long tail keywords for Youtube videos
In this post, you will learn how to find long tail keywords for YouTube videos with YouTube keyword tool.
Long tail keywords are the combination of three to five keywords that visitors are most likely to use in the search box. By incorporating long tail keyword in your YouTube videos, you are showing videos to targeted visitors and much easier to rank due to low competition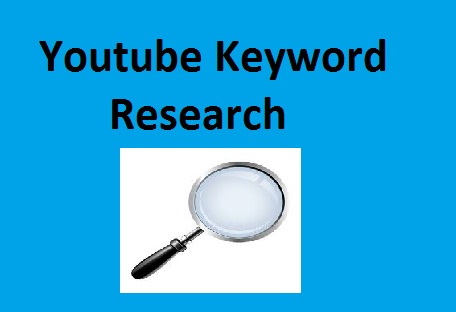 Since you are reading this post, I'm assuming that you do have YouTube channel and searching long tail keywords for YouTube videos to gain more organic views.
Must Read: Free tool to track YouTube video ranking for keywords
YouTube is the second biggest search engine stand next to Google. On an average, YouTube gets 30 Million visitors per day.
Before searching for long tail keywords, I hope you have created a great video in HD quality. HD quality video ranks better than SD since YouTube has given high preference to high-quality videos.
The minimum length of the video should be greater than 5 Minutes.
Before we get into my YouTube keyword research tutorial, I want to show you an example of a video that I've ranked for a competitive keyword:
This video is ranking #1 for the keyword "how to unlock excel sheet" out of 22,100 results.

Related Post
12 Freaking Best Free long tail keyword research tools
How to increase blog traffic with Squirrly SEO
How to find keywords for Youtube video
Just follow the below steps and tips to find long tail keywords for YouTube videos, how to rank it well in YouTube and how to put long tail keywords in youtube.
How to find long tail keywords for YouTube videos?
Let's assume that you need to research on head keyword "long tail keywords".
Step 1
Get free Tubebuddy chrome plugin and install it.
Step 2
            Go to youtube and type keyword "long tail keywords" on the search tab and click enter.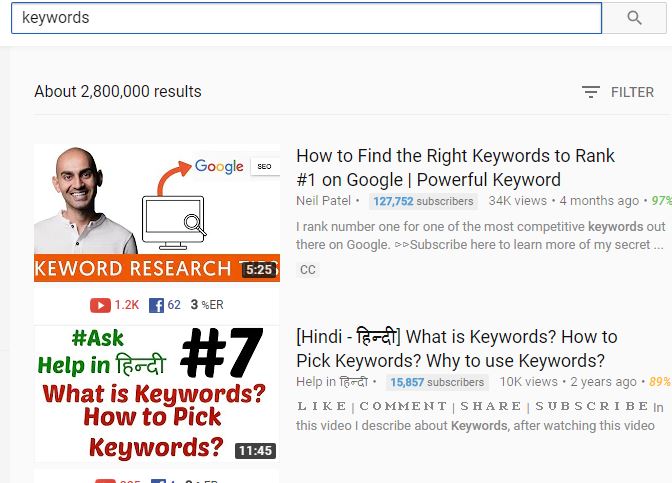 Step 3
            On the right side, you can see the top 3 keywords(If you are using free Tubebuddy plan). To see all related searches you need to upgrade Tubebuddy account starting with $3. But trust me, it's worth investing.
Even you can use my coupon code 20OFFAMARINDAZ and get 20% off on all premium plans.
From the above results, you can see that both search volume and competition are very high. You should pick keyword which contains decent search volume and low competition.
Step 4
            Have a look at the results to pick the perfect long tail keywords for YouTube video title having low competition with decent search volume.
Step 5
          That's it. You have done the most complex part.
Install Tubebuddy if you haven't done yet
Here is another freemium tool to find long tail keywords for youtube. Just enter the seed keywords and click "Find Keywords". It'll tell use the competion for the long tail keyword along with related keywords and its difficulty.
How to use long tail keywords in YouTube videos to rank high in the search result?
            Now, just assume that you have picked the perfect keyword "how to find long tail keywords"  for your YouTube video. Next thing is to find the search volume for that keyword.
Use Google keyword planner and just ensure that it has search volume in the range 500-5000 and competition are either low or medium. These are the golden keywords which are easy to rank on YouTube.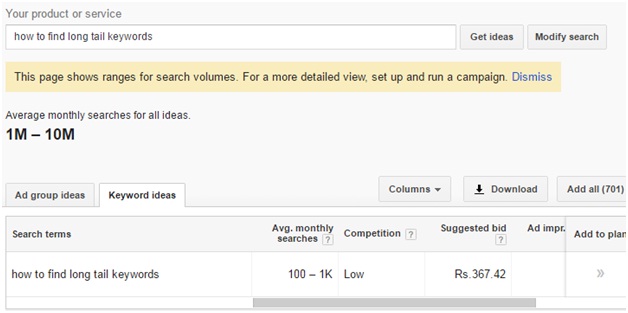 YouTube video filename
            After you have done creating a video, the first thing you need to do is to change the video filename to optimize it for SEO.
Change the filename from meaningless (mov001.avi) to meaningful "how to find long tail keywords for youtube.avi" with keyword incorporated in it.
You can understand the importance of video filename when you are uploading video to YouTube. It automatically generates a title from video filename. It would be better if your video file name is the same as the video title.
YouTube stores information about the video file that was uploaded to YouTube, including the file's resolution, duration, audio and video codec's, stream bitrates, and more.
YouTube thumbnail
Must Read 👉 12 YouTube Thumbnail Best Practices & Tips You Need To Learn Now
An eye-catching thumbnail dramatically increases the click-through rate. This is the first thing which grabs people's attention when they are looking for content. Thumbnail should contain the pictorial representation of video content.
I always recommended using the custom thumbnail rather than the one suggested by YouTube. Thumbnail should be clearly visible across all devices and on all dimensions.
Use MS paint to design your custom thumbnail. Have a resolution of 1280×720 (with a minimum width of 640 pixels).
Insert the keyword in the thumbnail file name.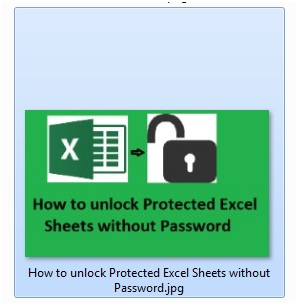 YouTube title
            The title of the YouTube video is the most important factor for SEO. The search engine cannot see or read the video content so for crawling it'll use the title text. Video title should contain at least 5 words and long tail keywords should appear at the front. Because putting keyword at the front rank well in the search engine.
The title should be catchy to encourage viewers to clicks and view the video. Keep your title characters in between 50-70 even though it accepts 100 characters.
Title characters lesser than 50 are hard to rank and greater than 70 will be truncated in the search results.
For example, "how to find long tail keywords for YouTube with Keyword Tool"
There is nothing wrong to have a look at competitor's title. Enter your keyword in the YouTube search box and note down the title for top 10 results.
If you think it's a tedious job, go with Youtube title generator– a free and powerful tool which list all the titles along with thumbnail from YouTube for the entered keyword.

YouTube description
            The description is the second important factor stand next to the title. First 2-3(150 characters) lines contain the theme of the video because this is what user will see as a snippet in the search results.

I used to put video title on the first line for better optimization. Avoid putting website/blog links in the first line if you really want to rank YouTube video rather than your blog/websites.
Note: If your ultimate aim is to get traffic for your blog then put this at the first line in the description to increase the click-through rate.
YouTube allows up to 5000 characters in the description. So, you should effectively use this description field to include all the relevant keywords that you have got from the Tubebuddy tool.
Video description should at least contain 200 words and it should define the clear picture of the video.
Make sure that keyword density should be in the range of 1-2%. If you exceed this limit it'll lead to keyword stuffing. You can also get this done by hiring a writer for $3 from iwriter to write the description. Provide him keyword and explain about the video in few words or share the video. He'll write the description for you.
YouTube tags
Must Read 👉  How to find the best tags for YouTube videos
As soon as you uploaded a new video, YouTube has no idea about your video to assign a rank for all possible and related keywords. This is where YouTube tags help YouTube search engine to index the video initially for related keywords. YouTube allows tags up to 500 characters.
Let's assume that you have created a review video for one of the brand new Android mobiles then it's obvious that both title and description contain all text pointing to that android mobile.
But you may forget to target people who are planning to buy iPhone and never mind to have a look at your android review video. YouTube can able to list your video to the user who is searching for "iPhone" only if your tags, text or title contain keyword "iPhone".
You really don't have to spend time on brainstorming for tags. I used to pick related and suggested tags for my video again from Tubebuddy
Just enter your title and description after uploading the volume then this plugin start showing relevant tags
After you published the video, it also shows the rank of keywords in the youtube.
Checkout 👉8 Actionable Steps to Find Best Tags for Youtube Videos
Finally, rinse and repeat the same procedure for all your YouTube videos and let me know how it works for you.
Other Recommended Articles
How do I choose the best Web hosting services with 10 important Key factors?
Squirrly Seo Plugin review: 11 Things to increase organic blog traffic
How to change permalink without losing Page rank
After publishing, don't forget to share it on the social network. Make sure that you turn on auto publish to Facebook option on that plugin after every upload to publish your videos automatically to Facebook when you hit the publish button.
Keep an eye on every single video ranking on Youtube search results.
Also, make sure that you have taken backup of your YouTube channel periodically to avoid future consequences.
And let me know in the comments below: How adding long tail keywords to your YouTube help the success of your videos?